Artist:
stalkerbunny
Fandom: Characters:</b> Doctor Who: Third Doctor & Delgado!Master, First Doctor-Shalka!Nine Doctor and all accompanying Masters, Shalka!Doctor/Shalka!Master (3).
Rating: G
Disclaimer: Don't own anything.



My first attempt at Doctor Who fanart. In hindsight, I didn't really succeed in making the Master look like Delgado, which annoys me a bit. Still, otherwise it's not too bad, I suppose.



Whereas this was for my BFF's birthday card. I couldn't choose which ones to draw, so I ended up drawing everyone up until Scream of the Shalka (I prefer the world in which it's still canon, shhh).



Also, if I may direct you to my Ask Shalka!Master tumblr blog. Most entries work better in context, but to show you a few of my favourites so far:

Illustrating a chocolate chip cookie recipe.



Follow-up question regarded the origin of the apron: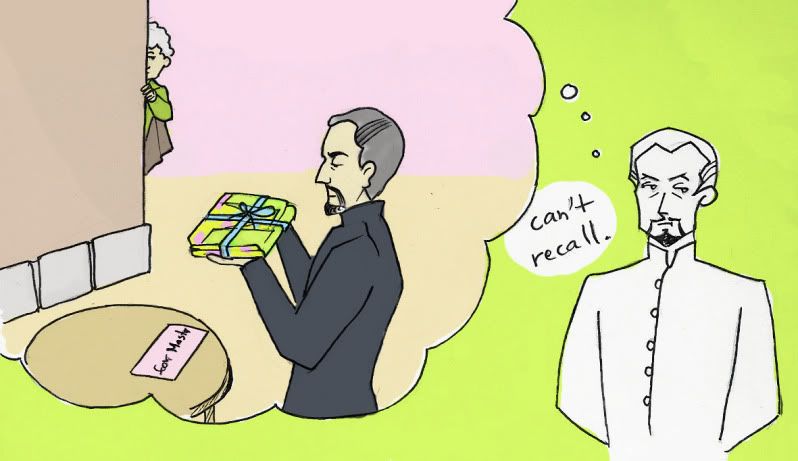 And in reply to a question on whether Alison has ever walked in on him and the Doctor: